Visit the Arrowhead Pointe website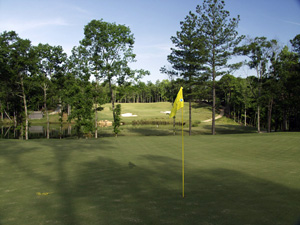 Arrowhead Pointe
The 6,800-yard course is situated on a peninsula within the state park and the water views are stunning, with 10 of the 18 holes skirting Lake Richard B. Russell. Bob Walker's design has been compared to the more expensive courses at Lake Oconee because of the challenging layout and the scenic vistas.
One exception to that comparison is that there are no visible lakefront houses from any vantage point on the course, consistent with the state park golf course theme of "no crowds, no houses, no noise."
2790 Olympic Rowing Drive
Elberton, GA 30635
(706) 283-6000
Call 1-800-434-0982
to book your stay
and play package today!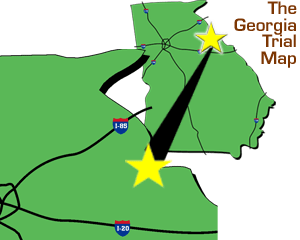 Stay and Play - Cottages


The Arrowhead Pointe golf course is one of the most beautiful courses in all of Georgia golf, and it is lucky to be located within Richard B. Russell State Park with its 26,650-acre lake, which offers some of the state's finest fishing and boating. There are an assortment of other recreation options nearby, including water-skiing, rowing, canoe and pedal boat rental, disc golf, beach volleyball, lake swimming, geocaching, hiking, bicycling and much more.