Press Release:   September 5, 2014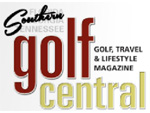 Florida /Tennessee Golf Central, the Souths premier Golf, Travel & Lifestyle Magazine, is proud to announce the addition of Georgia to our publication. As we continue to grow, Georgia is the bridge that brings Florida and Tennessee together for the benefit of Southern golfers and businesses alike. The inaugural edition is enclosed for your viewing and we are certain you will love it.

Doug Hollandsworth,  well known television and radio host will fill the role of Director of Marketing, bringing his expertise to enhance our position in the business and golf community.  Doug is currently head of GolfLife Marketing  of Atlanta, founder of Georgia Golf & Travel, home to the Georgia Golf Trail, presented by Bobby Jones Golf.
Doug brings 25 years of golf industry marketing and publishing to the venture along with Glenn Makin, Tennessee Publisher and his 18 years of service along with Terrie Purdum the Founder and Publisher Florida Golf Central and 16 years of service to the golf community.  

Be watching for our fresh ideas over the coming issues.
Click on the link below to read our new magazine for this month. We will be expanding our magazine even more in the coming months as the Tennessee and Georgia influence sparks interest from marketing firms and area golfers.

We appreciate your support over the years and we are excited about the future of Florida Georgia Tennessee Golf Central.
Terrie Purdum
Publisher