Press Release: (May 4, 2015)
The Georgia Golf Trail and Georgia Traveler TV Show
team up on Georgia Public Broadcasting
This past April 3rd, The Georgia Golf Trail aired on the #1 show on Georgia Public Broadcasting, The Georgia Traveler.


Georgia Golf & Travel Founder Doug Hollandsworth and Georgia Traveler Host David Zelski played one hole at all of the trail members. They talked about the course, the club or resort and had a great time doing the show.

Hollandsworth states," I was so taken back by the offer to be on the Georgia Traveler TV show and to know that up to 15 million people will be watching the show during 2015, from the many times it will air this year, on You Tube, on their website. I cant say thank you enough to David and Sharon Collins the Executive Producer of the show, they put together a wonderful show that was full of personal but informative information about The Georgia Golf Trail."
Hollandsworth added, " we have a over whelming positive response from all over the State. Our website views totaled more hits that the past 4 months combined. Everyone that I have talked to loved the show." This is the type marketing that just keeps on giving as the show will run many times in 2015 and for years to come.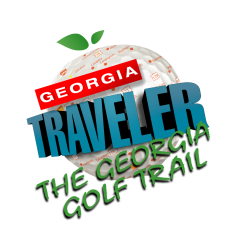 The Georgia Golf Trail premiered on the Georgia Traveler TV show,so click on the link to see the Georgia Golf Trail up close and personal.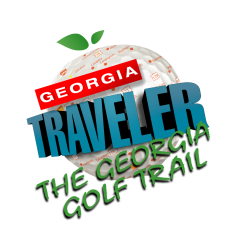 Executive Producer Sharon Collins said. "Georgia Traveler and The Georgia Golf Trail have a similar mission. We just want people to discover the beauty and recreational opportunities this state has to offer. We hope to encourage local residents to break out of their routines, travel to new places and try new things. We also think shows like this may tempt folks visiting from other states to stick around a while, boost our economy, and even invest in a little real estate. Georgia is a glorious state. Georgia Traveler and The Georgia Golf Trail are among the loudest voices singing her praises."

Hollandsworth added." I want to thank Georgia Public Broadcasting for working with us to obtain our goals to showcase Georgia as a premier golf destination. Georgia has so much to over and with the help of Georgia Traveler TV Show, we are making big strides in reaching our goals."
For more information about Georgia Traveler, go to
www.gpb.org/georgia-traveler
For more information about Georgia Golf & Travel, go to
Georgia Golf & Travel

Georgia Golf & Travel
770-266-0331 / 1-800-455-0619