Press Release:

December 3, 2014.

Georgia Golf Trail wraps up year long filming with Georgia Traveler TV Show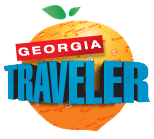 Georgia Golf & Travel founder Doug Hollandsworth and Georgia Traveler Show host David Zelski wrapped up filming at Lake Blackshear Resort this past week at each of the 18 Trail golf courses. Georgia Public Broadcasting's #1 show, Georgia Traveler has worked with Georgia Golf & Travel all year to have their first golf show that is totally about The Georgia Golf Trail.
David and Doug played one or two holes at each location and filmed other areas of the course, clubhouse, rooms, etc. and talked about their ventures throughout the year. Doug Hollandsworth commented " I have never had so much fun working, I have done some TV work in the past and it is tough to do, but David and his crew made it feel like a normal day and we had a great time going to all the members courses, talking to the public about The Georgia Golf Trail and Georgia Traveler". " We are looking forward to seeing the finished product in early 2015 and for many years".
The 30 minute show will first air around March of 2015 and will be shown other times in 2015 and then for years to come. Georgia Traveler reaches about 16 million people each year through the TV show and their website. It is shown here in Georgia but also can be seen in other Southeastern States.
Georgia Golf & Travel will let everyone know when the show airs in 2015.
Special thanks to Georgia Public Broadcasting and David Zelski in helping to promote what Georgia Golf & Travel is all about, showcasing our great state to the world as a premier place to come play golf and live.
GPB Television Stations covering all of Georgia, http://www.gpb.org/georgia-traveler
www.georgiagolfandtravel.com 1-855-388-4653 (GOLF)