Fall is in the air here on The Georgia Golf Trail and we hope that you are planning your next trip to our great state, home of the Legendary Golfer Bobby Jones. Bobby Jones's home course, Eastlake GC, was host to the TOUR CHAMPIONSHIP by Coca-Cola at Historic Eastlake GC in Atlanta just this past week and was a huge success. Georgia is home to 7 PGA TOUR events during the year and of course The Masters kicks off the majors in April.

Each member of The Georgia Golf Trail are offering golf specials and packages going on now that will entice you to come see some of the greatest golf courses anywhere in the world. You don't want to miss out on many other things to do here in Georgia while you are here as well. For more information about things to do around the state go to www.exploregeorgia.org.

If you are driving through Georgia please stop at one of our Visitor Information Centers and get some information about our Founding Trail Members and Sponsors. Or you can go to the our website and read more about each one of our members
Sign up for a Golf-Getaway to one of our wonderful trail members on the website that we are giving away each month. This month's Trail Member of the month is Sea Palms located on St. Simons Island just off I-95. A great place to enjoy some of the best golf in the state. Remember each month we do a drawing for a golf package from one of our Trail Members so keep coming back. Also the winner each month will receive an dozen Bridgestone Georgia Golf Trail logoed golf balls.
Also we want to hear from you, let us know on our Blog section maybe your favorite Georgia Trail Member and a golf trip you want to share with everyone. You can see each week specials on our blog new things going on with our Trail Sponsors and Members that you will want to check out.
Georgia Golf & Travel wants to thank our sponsors, Yamaha Golf Cars, Bridgestone Golf, Mizuno Golf and Bobby Jones Company for their continued support.
The Georgia Golf Trail brings it all together with a collaboration of the state's top resorts
and golf clubs, presenting the Peach State as a premier golf haven.

Call us at 1-855-388-GOLF (4653) or visit us at www.georgiagolfandtravel.com
for more information about Georgia Golf & Travel or the Georgia Golf Trail.


Make sure you sign up for our September
Trail Member Golf Package Give-away
Sea Palms Golf Resort and Conference Center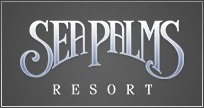 Kinderlou Forrest GC in Valdosta Georgia and home to the Web.Com TOUR
in April is our next Golf Trail Member for October