Overview:
As an outdoor playground, Jekyll Island is abound with activities to suit a variety of tastes, but it is also home to the
Jekyll Island Club Hotel
which is rich in history.
At the turn of the century, tycoons, politicians, and socialites flocked to Jekyll Island to revel in their own luxury and America's burgeoning wealth. Our historic Georgia Club was described in the February 1904 issue of Munsey's Magazine as "the richest, the most exclusive, the most inaccessible club in the world." Its impressive members included such luminaries as J.P. Morgan, William Rockefeller, Vincent Astor, Joseph Pulitzer, William K. Vanderbilt, and other recognizable names on the roster were Macy, Goodyear, and Gould.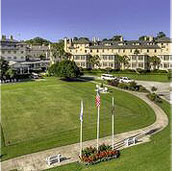 The Jekyll Island Club flourished into the 1930s, but world events took their toll. With the advent of World War I, several members offered their personal yachts to the war effort as well as financial assistance. The final blow to the life of the Club, however, was World War II and the threat of enemy submarines just off the coast.
The Club's president hoped to reopen after the war, but in 1947 the state of Georgia entered the picture, buying the entire island for $675,000 in order to turn the once prestigious and influential island retreat into a public state park.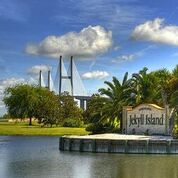 Several Club properties, leased from the state of Georgia by an investment firm, have been restored and transformed into one of the finest luxury getaway hotels in America, the Jekyll Island Club Hotel. In 1986, the club was bought from the state and underwent a complete remodel, while keeping all of the historic elements alive.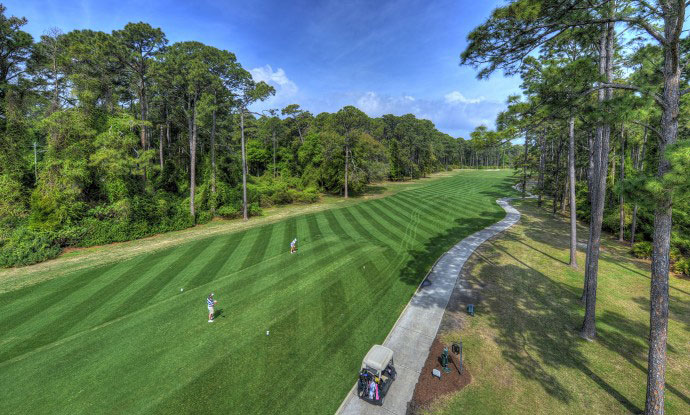 Jekyll Island has been one of America's premiere golf destinations since 1898, when Jekyll Island Club members designed and built the first golf course on the island. Today, Jekyll Island has bragging rights as Georgia's largest public golf resort. With three 18 hole golf courses, Pine Lakes, Indian Mound and Oleander, Jekyll Island has something for golfers of all ages and ability levels to enjoy. In addition to the 18 hole courses, Jekyll Island also boasts Great Dunes, the historic nine hole course. With ocean views and signage portraying the history of Jekyll Island golf, Great Dunes is a must play for any island guest.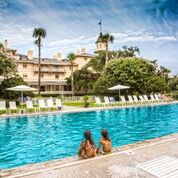 Packages vary at the Jekyll Island Club Hotel to fit your perfect golf vacation. Whether you are traveling as a single, a couple with only one golfer, or a couple who both enjoys getting out on the greens, we have you covered.
Social Media Links: